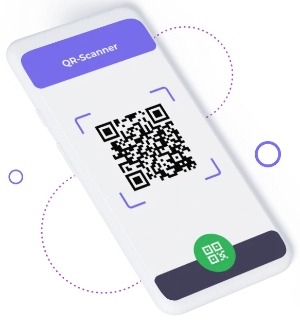 We suggest you download our QR code scanner. It is completely free and supports all QR code formats.
We offer you free use of QR scanner. Just download our app and scan your QR codes
Use QR reader is absolutely safe. We support all security and anonymity protocols for you.
The history of your scans is integrated into QR Scanner for iPhone
Get Free QR Code Scanner Today
Made on