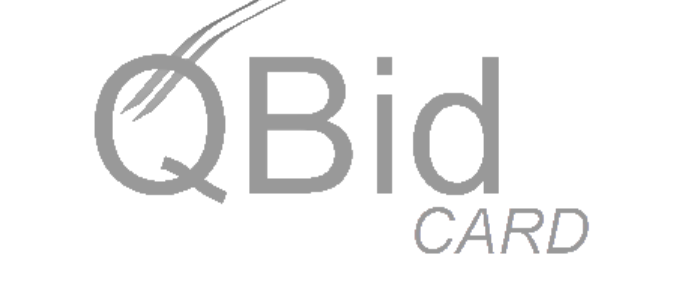 - GET UP TO 100% CASHBACK AS A REGULAR CUSTOMER
YOU CAN USE YOUR VIRTUAL CARD TO SHOP IN ENABLED STORE PARTNERS
- ENJOY THE PLEASURE OF SHOPPING WITHOUT WORRIES
. ....."NO MORE PENSIVE IF IT LOOKS EXPENSIVE"
By the QBid virtual card program, the customer becomes the holder of a virtual account, made available on his virtual QBid card, which is recharged in the following way.
After making a payment for the purchase of a good or service at one of the authorized points of sale, by presenting the code on your card to the operator / manager of the point of sale, the sum of the amount equal to the expense just made directly on the his card. Multiple credits can be made on the same day.
The credit limit available for each card (not less than 500 euros) is established on the basis of customer profiling criteria for credit management and at the discretion of third parties and partner credit companies. The customer authorizes that his / her data be used to establish one or more credit lines through third parties, delegating them to the assignment of these lines under concession by the partner credit institutions. The acquisition of the card and therefore of its use, are subject to the activation of one or more lines of credit and accounts of the participating subject with the aforementioned institutions, for which participation in the program constitutes explicit consent.
The amounts credited to the account relating to the virtual card in your possession will be accounted for over a period of 1-2 working days. These sums may be spent on the purchase of any good or service, always and only at one of the points of sale authorized for the program. It is not possible to convert these amounts into cash. The QBid virtual card program wants to offer itself as a useful alternative to consumables to enhance and optimize your purchases, for your own benefit and for the benefit of the partner customer; does not want to veto or objection the personal choices of final purchase and therefore the use of credit. However, it is forbidden to improper and not responsible use towards the same customer, in order to protect him from behaviors that could harm him, such as the massive purchase of goods and services that are in some way harmful or deleterious to health.
To use the QBid virtual card, the customer registered at the authorized point of sale, once obtained the card can show it and show it to the partner shopkeeper through any device (smartphone, tablet, etc.) The customer who has joined the program and has obtained the confirmation of the activation of the service, will receive their virtual card by e-mail or telephone text message.
Made on