How It Works
Create landing pages and increase engagement with your audience.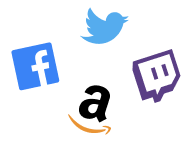 Collect your links
Give your customers access to all content and links in one place.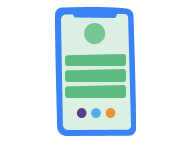 Create landing page
Design your landing page and promote your product.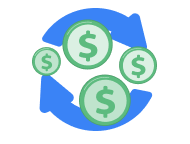 Start selling
Enable your customers to buy your products - connect your payment processing service.
Use one link instead of many
If you have many links to different resources like Instagram, Facebook, YouTube, Telegram, or your website - creating a website landing page allows you to put all your links on one page.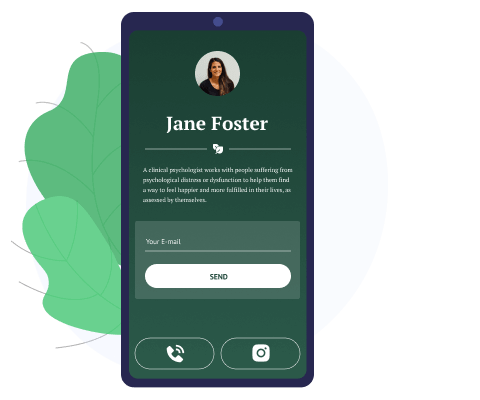 Allow customers to connect with you in one click
Put social media, email, or messenger links on your landing page, allowing customers to contact you in just one click. For the customer, the ease of contacting you can play a key role when choosing a service.

Create a landing page to start selling
You don't have to spend a lot of time designing and launching a website to get your sales off the ground. Using a simple landing page builder, you can easily create a one-page website that will start generating sales.
Use Cases
Let's look at a few examples of how to use a landing page.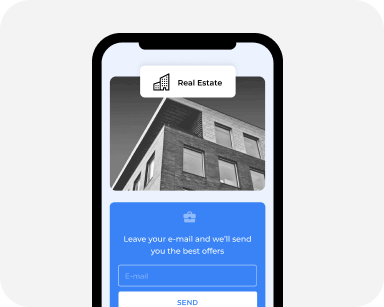 Real Estate Landing Page
A landing page for a real estate agency will help give an insight into the work of your firm. Post a list of services provided, give some examples of your work, tell about promotions and pricing policies of the agency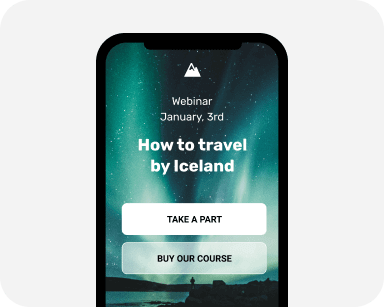 Webinar
Need to register webinar participants? Create a webinar landing page and include a lead page, registration form, time, topic, and speakers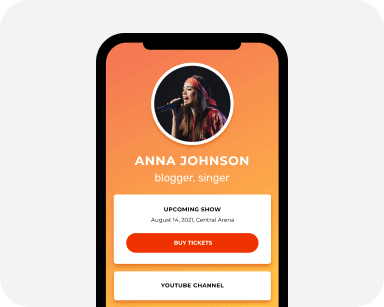 Blog Landing Page
Include information about the topic of your blog, type of content, and links to social media, this is additional interaction with the audience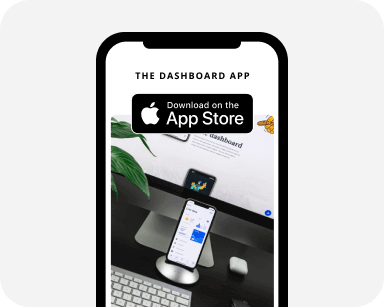 Landing Page for App
Communicate briefly and visually about your app, get customers interested before the app is even released, increase product visibility. Spread the word about its features and strengths, as well as the possibilities open to the user.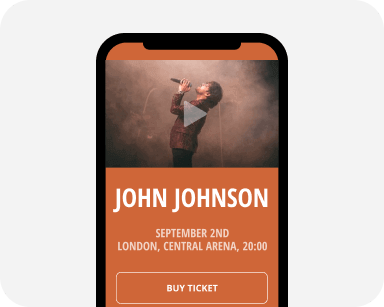 Tickets
Create a landing page for event ticketing, which is much more effective, cheaper, and faster than creating a website. Visualize key information about the event (theme, venue, price).
Coffee Shop
A landing page with table reservations and menu views is a great way to promote your establishment. You can also add a link to a testimonial and social media form.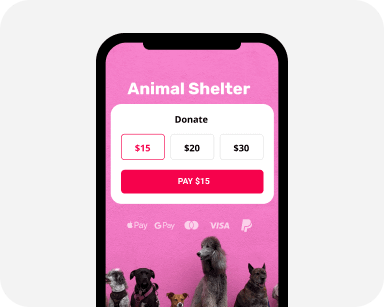 Donate
Raising funds for those in need? Create a landing page where people can donate without having to enter details. Spread the word about your foundation or organisation, why you are fundraising, and where you can showcase the work you have already done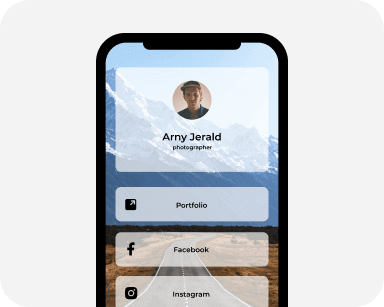 Personal Page
By creating a personalised page you can easily showcase yourself and your areas of expertise
Benefits

Free
You can use our service for free

Easily managed
Manage your page with your personal account. You can also use a pre-designed template as well as create your own.

Safe & private
Your personal and payment details are safe with us
Buy Premium Subscription to Unlock Extra Features
Basic
Free
Create and manage your landing page

Create your own template

Use a ready-made template

Link the payment system

View statistics

Add your own domain

Use of contact forms
Premium
$5 / month
$36 / year
Create and manage your landing page

Create your own template

Use a ready-made template

Link the payment system

View statistics

Add your own domain

Use of contact forms

No ads